Home of The Double Dip Soda Fountain and Ernie's Tavern!
We are open for indoor dining, desserts and activities!
For take out orders, please call us at 502-252-8411
 HOURS OF OPERATION
THURSDAY – 11:30am- 9:00pm
FRIDAY – 11:30am – 10:00pm
SATURDAY – 11:30am – 11:00pm
SUNDAY – 11:30am – 9:00pm
 Stop by and see us for some old-fashioned fun!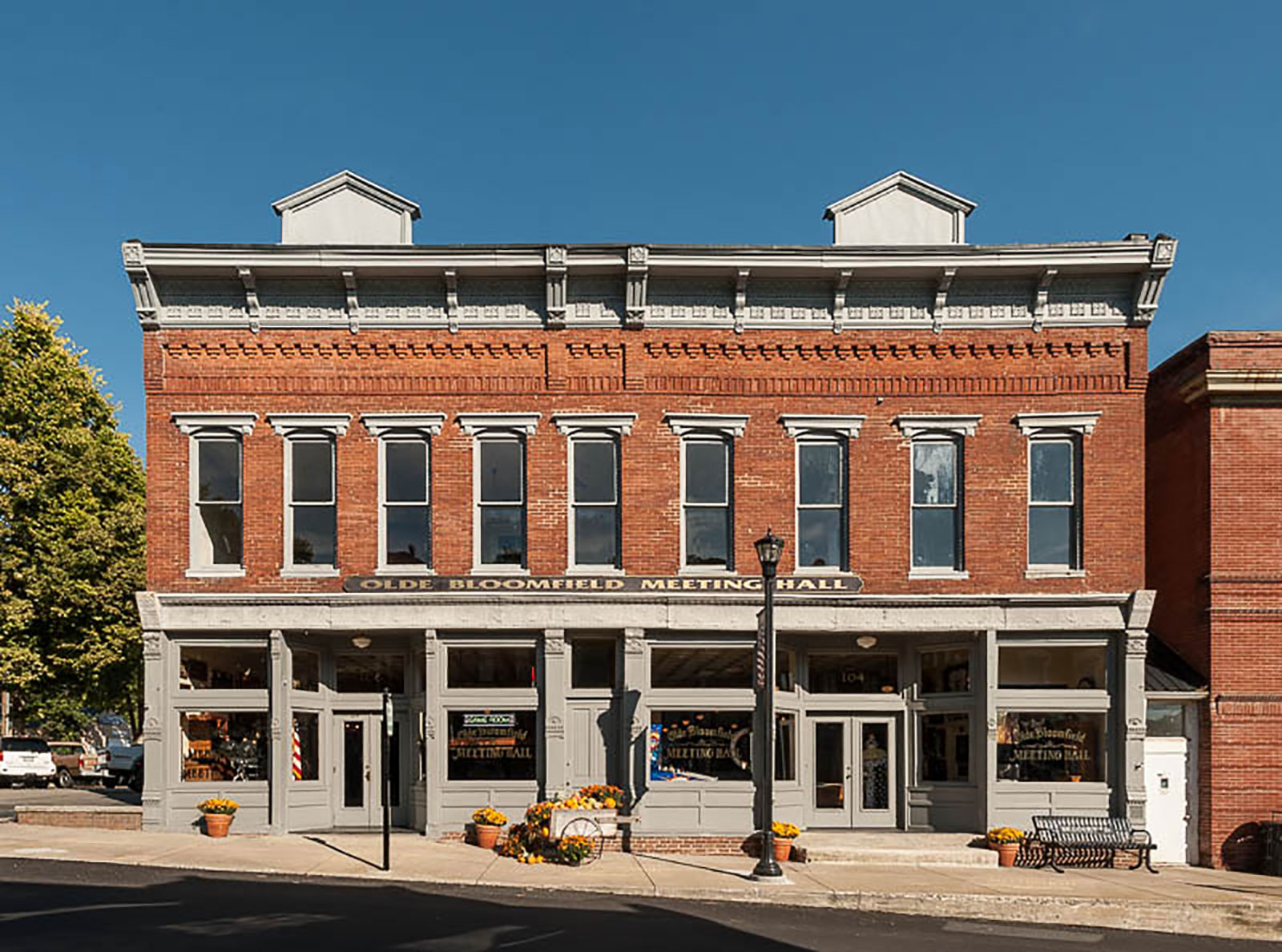 The Stoker and Finn Building, an elaborately constructed two story commercial building from 1895, was once the home of A.C. Kolb Groceries. The Ash-Garmer Company (one of the state's largest and finest clothiers and dealers in gents' furnishing goods, shoes, hats, trunks and valises), a barber shop, an appliance store, a millinery shop, a teen center, a laundromat, and a church sponsored activities center.
Purchased by Linda and Jerry Bruckheimer in 1998, this building was restored to its unique and historic original style. A photo exhibit and historic memorabilia from Bloomfield's past line the walls of The Olde Bloomfield Meeting Hall. It is now home to The Double Dip Soda Fountain and Ernie's Tavern. Bring your family to also bowl, play pool, pinball, and video games. Please call us to reserve our bowling lanes for your next outing!
*We do not rent The Olde Bloomfield Meeting Hall during our normal business hours, Thursday-Sunday. Our bowling lanes are the only activity that can be reserved at this time.
For more information call 
502-252-8411.