Temporarily Closed.
For private bookings call 502-252-9647
*If there is a private party booked, we are not open to the public during that specific time.
Please call (502) 252-8411 to confirm before coming.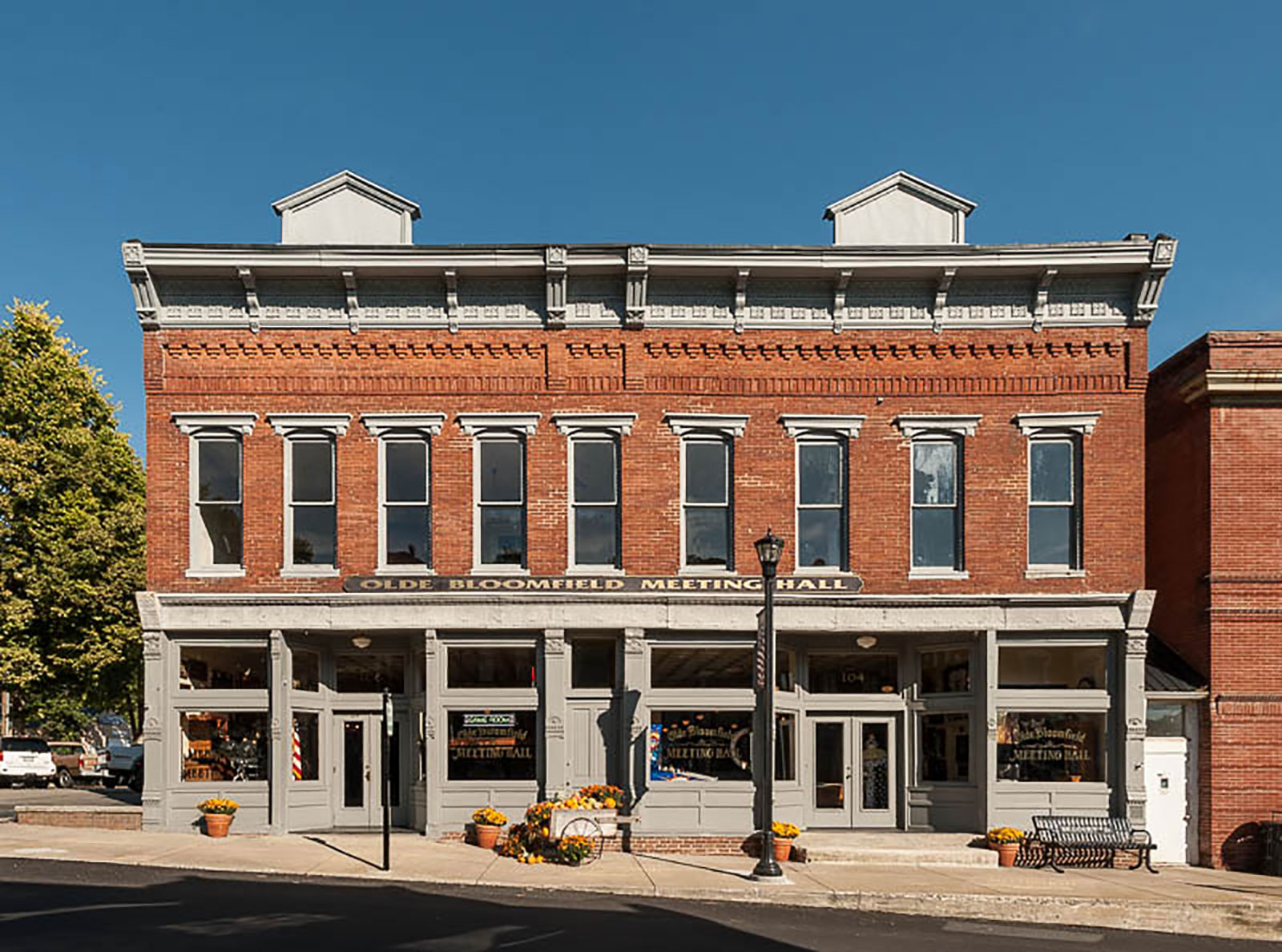 [vcex_spacing]
The Stoker and Finn Building, an elaborately constructed two story commercial building from 1895, was once the home of A.C. Kolb Groceries. The Ash-Garmer Company (one of the state's largest and finest clothiers and dealers in gents' furnishing goods, shoes, hats, trunks and valises), a barber shop, an appliance store, a millinery shop, a teen center, a laundromat, and a church sponsored activities center.
Purchased by Linda and Jerry Bruckheimer in 1998, this building was restored to its unique and historic original style. A photo exhibit and historic memorabilia from Bloomfield's past line the walls of The Olde Bloomfield Meeting Hall. It is now a family-style recreation center where children and their parents can bowl, roller-skate, and play pool, pinball, and video games. It is commonly rented for special occasions such as birthday parties, wedding receptions and high school reunions.
For more information call 502-252-8411 or inquire via our Contact Form.
[vcex_spacing]
[vcex_spacing]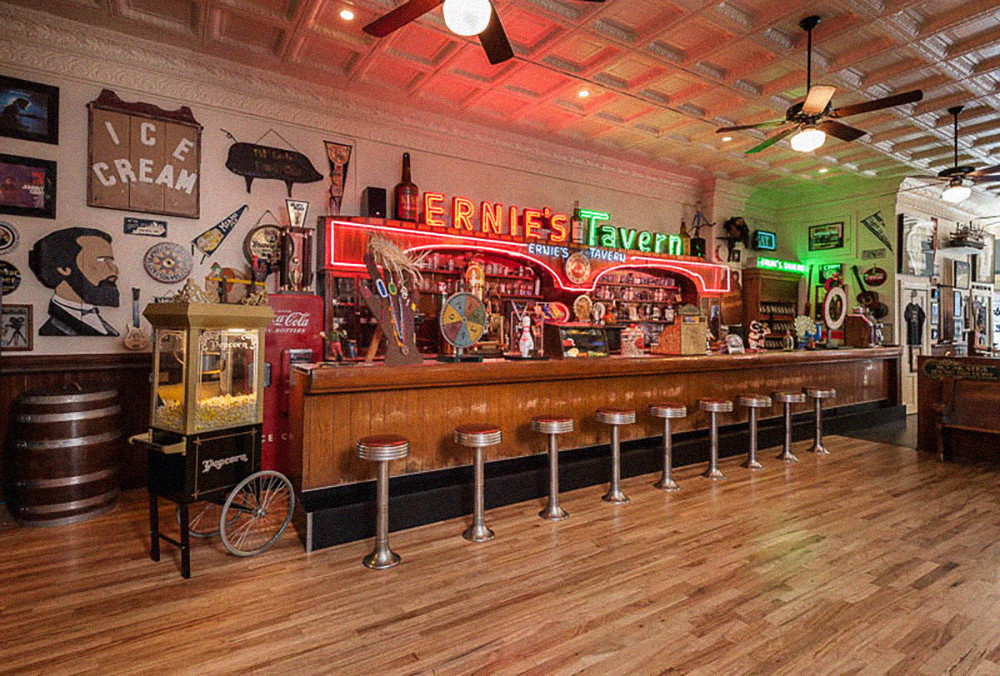 [vcex_image_grid columns="2″ img_width="480″ img_height="320″ image_ids="184,180″]