Due to the growing health concerns from Coronavirus; Nettie Jarvis Antiques, Olde Sugar Valley County Store, Miss Merrifield's Tea Room (any scheduled event tea parties) and the Olde Bloomfield Meeting Hall are closed until further notice.
It is a historic time, and life is turned upside down for so many. We hope to see you all again soon.
Until then please stay safe and healthy.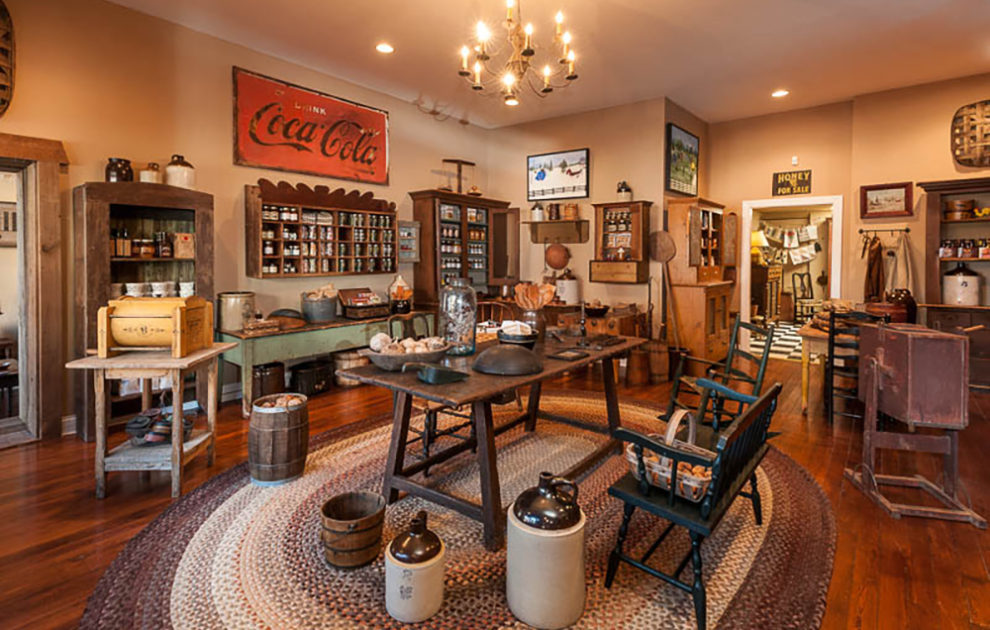 Something for everyone!
The Old Sugar Valley Country Store is located on Taylorsville Road next to Nettie Jarvis Antiques.
Named after the Old Sugar Valley distillery, which used to be located on the Bruckheimers' farm in Bloomfield, the store offers a variety of Kentucky crafts and food, including baskets, paintings, kitchen decorations, mason jars, soaps and books written by Kentucky authors to jellies, jam and fudge.
You can read more about the store in this article from The Kentucky Standard
We're located just next door to Nettie Jarvis Antiques at 115 Taylorsville Road, Bloomfield, KY 40008