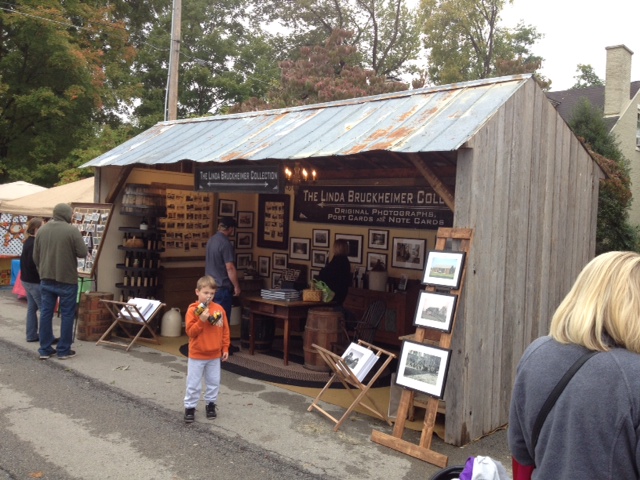 We had a wonderful time at the 34rd Annual Bardstown's Arts, Crafts & Antiques Fair on October 11-12! Along with over 200 artists and craftsmen who had their creations and antiques on display… people certainly got a jump on their holiday shopping!
The Linda Bruckheimer Collection of signed, limited edition photos, note cards and postcards were proudly displayed and sold from stands that were hand-made from reclaimed wood, frames with clothespins to hold notecards, and racks made from tobacco sticks inside of a rustic booth… all of which were hand crafted by our very own team from Walnut Groves Farm. Also available were Linda's autographed books, The Southern Belles of Honeysuckle Way and Dreaming Southern.
All in all, it was a fantastic weekend all around!